Property Management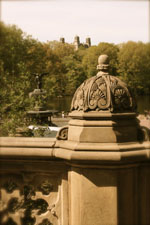 Property Financial Analysis
Assess Rent Upside Potential
Lease Improvement and Enforcement
Aggressive Marketing To 12+ Online/Print Channels
Improve Utility Efficiency
At Dynamax, we focus on maximizing return on investment (ROI) to our investor clients and this is achieved by identifying the right property and managing it efficiently. With in-house legal counsel and our team of property management experts, we serve as a one-stop shop for all your property management needs.
Total Units Managed By
Our Group of Companies:
> 109 (as of Nov. 1, 2008)
Locations:
Syracuse, New York City
Type:
50% single family / 50% multifamily
Tenant Focus:
Students, professionals, families
Landlord Focus:
Students, families, single occupants
Landlord From:
New York, California, Illinois, Florida
Core Services:
Full service New York Property Management Firm: We do all it takes to ensure your property performs well and produces maximum cashflow and ROI.
Full screening of potential tenants: We run a credit history check and criminal background check. In addition, we gather, check, and follow-up on employment history. We also secure employment references, as well as landlord/rental history and references.
Financial Analysis and Reporting: We focus on return on investment and distribute monthly financial reports that show revenue, expenses and cashflow for each property. We analyze each property's performance and make recommendations to maximize returns.
Expense management: As necessary, we can pay related bills such as mortgage, property taxes, water, sewer, etc.
Tenant Rent Statement: We provide tenants with a monthly statement that includes rent due and payment history.
Our Fees: Our ongoing property management fee is 9% of gross collected rent. Services such as repairs, rehabs, rent demand, marketing, eviction, are charged on a case-by-case basis because the needs of each property is different.
Miscellaneous Services:
Marketing and rental property showings. Marketing channels include newspapers, word-of-mount, internet and local magazines.
Coordination of inspections such as insurance, appraisals, code enforcement etc.
Scheduling of activities such as pest control, carpet cleaning, cosmetic improvements, painting etc.
Mediation of tenant problems, legal and eviction procedures.
Other Maintenance Services:
Pest Removal and Control
Cleaning
Painting
Plumbing
Electrical