Agents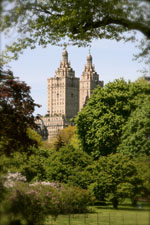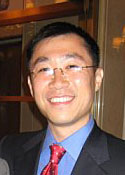 Christopher Chow, Esq.
N.Y.S. Licensed Real Estate Broker - Principal Broker Owner
Phone: 917.328.4138
Email: chow@dynamaxrealty.com

Chris is a proud, native New Yorker. He is an alum of both New York University and Syracuse University, graduating with a Masters Degree in Accounting and a Juris Doctorate degree. Chris first demonstrated his natural instinct for NYC real estate in the late 1980s when he began helping his family build its real estate business with the acquisition of their first investment in what later became trendy Park Slope, Brooklyn.
After working for many years at Deloitte & Touche, one of the world's most prominent consulting firms, Chris garnered his entrepreneurial spirit and his real estate talents to co-found Dynamax Realty NYC, Inc. He has since been using his gifted financial skills and knowledge to buy and sell real estate in New York.
Chris works with many young professionals, couples and families. Whether your buying, selling or renting in NYC, Chris uses his diligent research and communication skills to match each of his clients with a property that suits both their short-term needs and long-term lifestyle goals.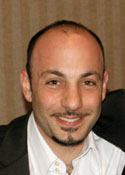 Tony L. D'Anzica, Esq.
N.Y.S. Licensed Real Estate Broker - Principal Broker Owner
Phone: 516.489.4390
Email: tony@dynamaxrealty.com

Tony D'Anzica is a native New Yorker. He is a founder and President of Dynamax Realty, Inc. and Dynamax Realty NYC, Inc., companies that provide real estate brokerage and property management services in the New York metropolitan area and in Central New York.
Tony is an entrepreneur with over ten years experience in the real estate industry, having started his career as an attorney representing landlords, developers, property managers and tenants at one of New York City's largest real estate law firms. His legal experience spans the real estate spectrum from residential transactional work to foreclosures and landlord-tenant litigation.
Tony believes that every client has exceptional and distinctive needs. With his background as an attorney, property manager, broker and real estate investor, Tony can analyze your real estate needs from every angle and every perspective. It is that breadth of experience, unique from other real estate agents in the profession, that allows Tony to understand his clients' needs and ultimately achieve their goals.
Whether you are looking to purchase your first home; or to invest in residential or commercial property; or whether you need an experienced professional to manage your real estate investments; Tony has the comprehensive knowledge and experience to help find solutions to your real estate needs.
Robert Cruz
N.Y.S. Licensed Real Estate Salesperson
Phone: 646-263-4792
Email: cruz@dynamaxrealty.com