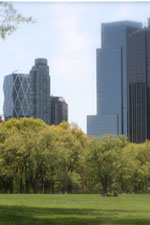 Dynamax Realty NYC is a full-service New York real estate brokerage and property management firm that rewards its clients with personalized attention and the extensive expertise of its founders and agents. Dynamax was founded, and is managed by, attorneys and MBAs who bring with them broad experience in the real estate industry - from residential and commercial real estate, property management, landlord-tenant law and mortgage financing.
Since our experience spans the spectrum of the real estate industry, our clients enjoy the full benefit of our expertise in the consulting, advisory and brokerage services they receive. At Dynamax, we do not just close deals - our primary concern is in making sure that every transaction satisfies the unique and distinctive needs of each client.
Highly competitive and effective marketing campaigns. Dedicated brokers and agents from the fields of business and law who hold the highest academic degrees in their fields. One-on-one personalized service.
Whether you are looking to buy a new home, invest in real estate, sell or rent, or whether you are interested in joining our team, we welcome your inquiries about how Dynamax Realty may be of service to you. At Dynamax, we give you the power to reach your maximum.
Selected qualifications of our leadership team include:
New York Licensed Real Estate Broker
National Association of Realtors
JD - University of Illinois at Urbana-Champaign, Syracuse University
Masters in Accounting - Syracuse University
Property Management Certificate - New York Real Estate Institute